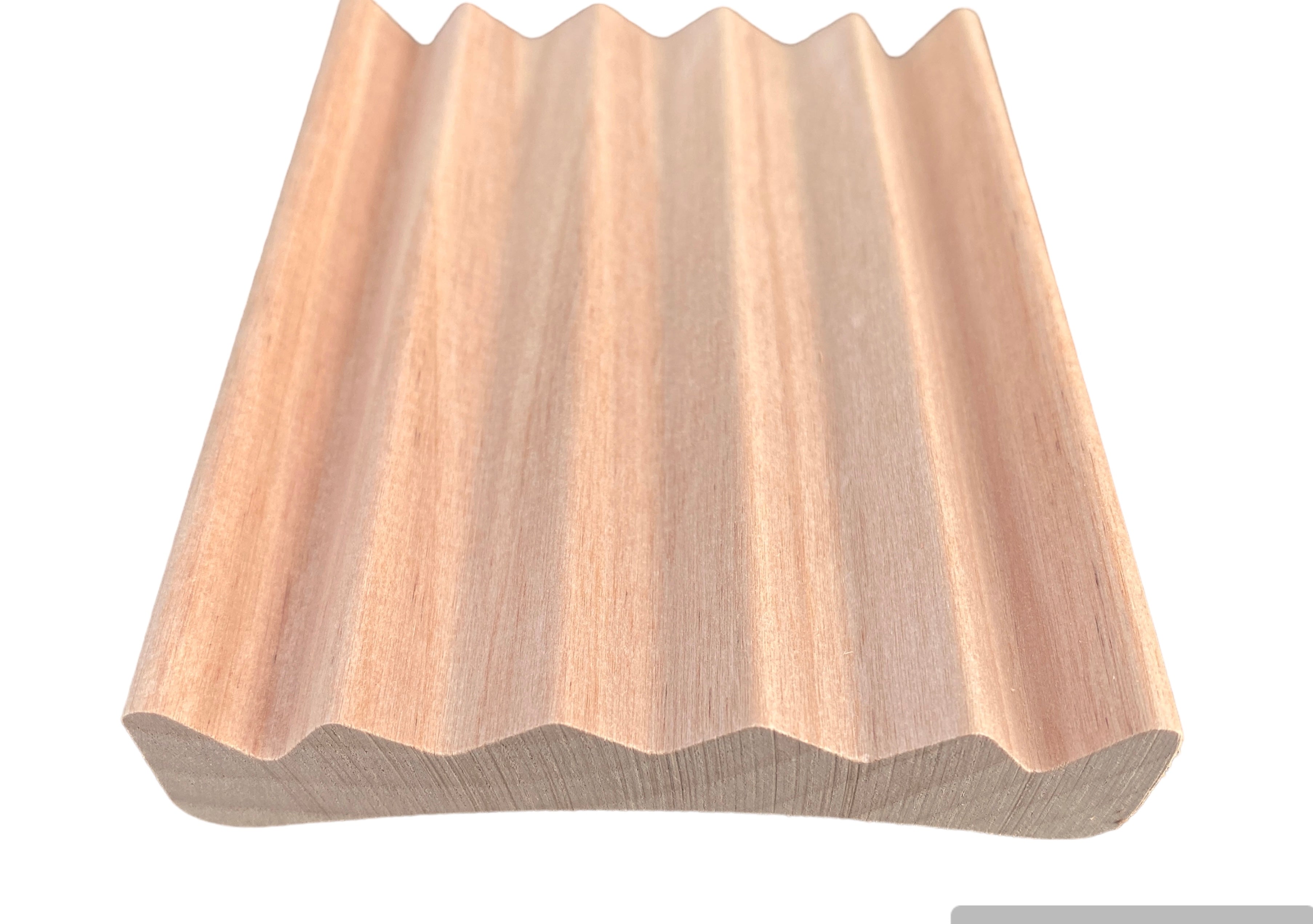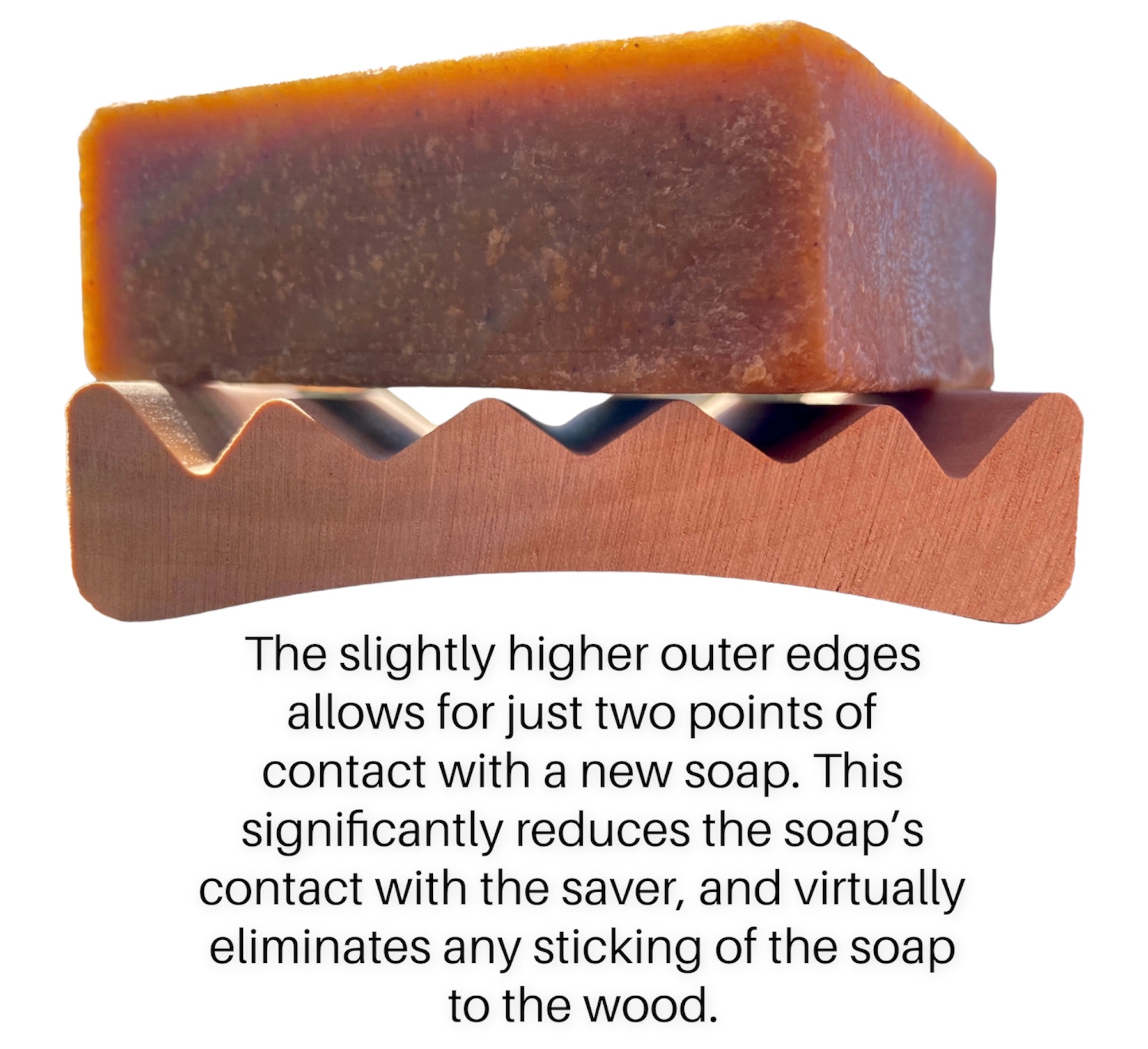 Alder Elevation Style Soap Dish
---
Proudly handmade with sustainably grown and harvested lumber from the USA!
Add value and aesthetic to your soap with the Elevation Soap Dish. Our unique design has minimal surface area to reduce sticking of the soap, with wide angled channels that allow the water to quickly drain. This not only allows your soap to dry quicker and extending life to the soap, but it also extends the life of the soap dish by preventing it from melting in a puddle of water.
The Elevation Soap Dish is sized at 2.75" x 4" x .75", and is made to hold a standard bar of soap.

This is the perfect soap dish for cold process soap, as the minimal surface area virtually eliminates and sticking of the soap, and allows the soap to dry out much faster after use, thus significantly extending the life of your soap.