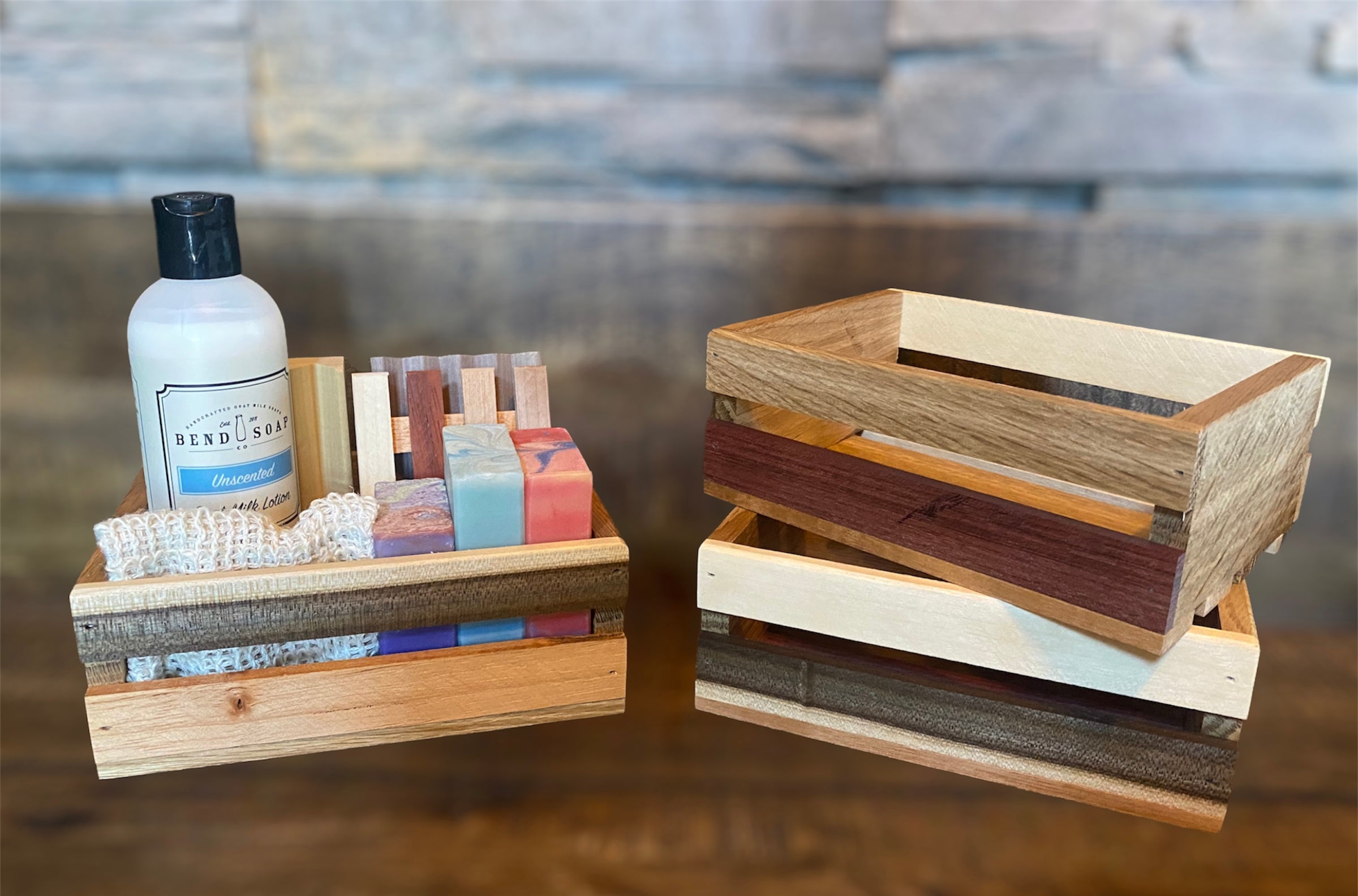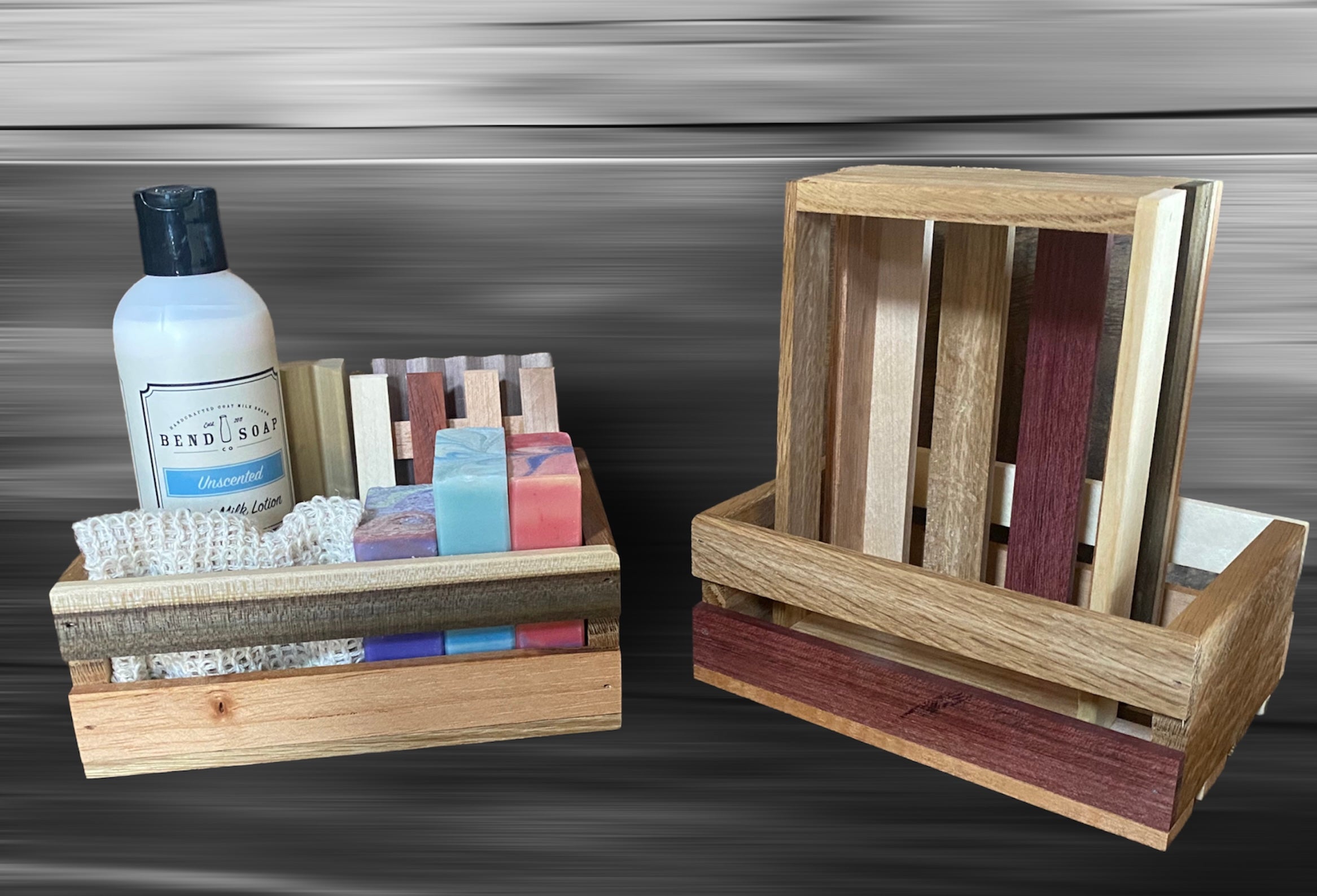 Multi-Wood Gift Crate
---
Proudly handmade with sustainably grown and harvested lumber from the USA!
Our handmade Wood Gift Crates are perfect for presenting unique gift sets, or for elegant and rustic décor around your home. 
The colorful Multi Wood Gift Crates are each uniquely one-of-a-kind, nearly a dozen different wood species are used to make these. We intentionally make each tray with various contrasting colors, and a percentage of these are made of reclaimed wood as we mix all of our shop scraps into the production.
The approximate inside dimensions of the wood crate is 6"x4.25"x2.5" and outside dimensions are 6.75"x4.75"x2.75".